Silhouette® Window Shadings from Hunter Douglas bring innovative beauty and functionality that will transform your living space.
These shadings employ S-shaped fabric vanes that help mold ambient light and shadows, diffusing and softening harsh sunlight. The vanes gracefully float between two sheers, allowing for filtered light and daytime privacy, creating a soft radiance in your living space.
With these shadings, you can control the amount of light and achieve desired privacy by simply tilting the fabric vanes. Moreover, they offer UV protection, safeguarding your floors and furnishings from fading due to harmful sun rays.
Silhouette® Window Shadings have been a leader in light diffusion for over 25 years, with their carefully crafted fabrics transforming strong sunlight into a beautiful ambient glow.
Free Estimate & Up to $500 Off**
Schedule your no-obligation, free, in-home estimate for Hunter Douglas window coverings.


The shadings are crafted with a variety of beautiful fabrics, including The Alustra® Collection, offering a rich texture and warmth that complements any interior decor.
To enhance convenience and control, Powerview® Automation offers a smart automated motorization solution, allowing you to manage the shadings via an app, remote, or smart-home system.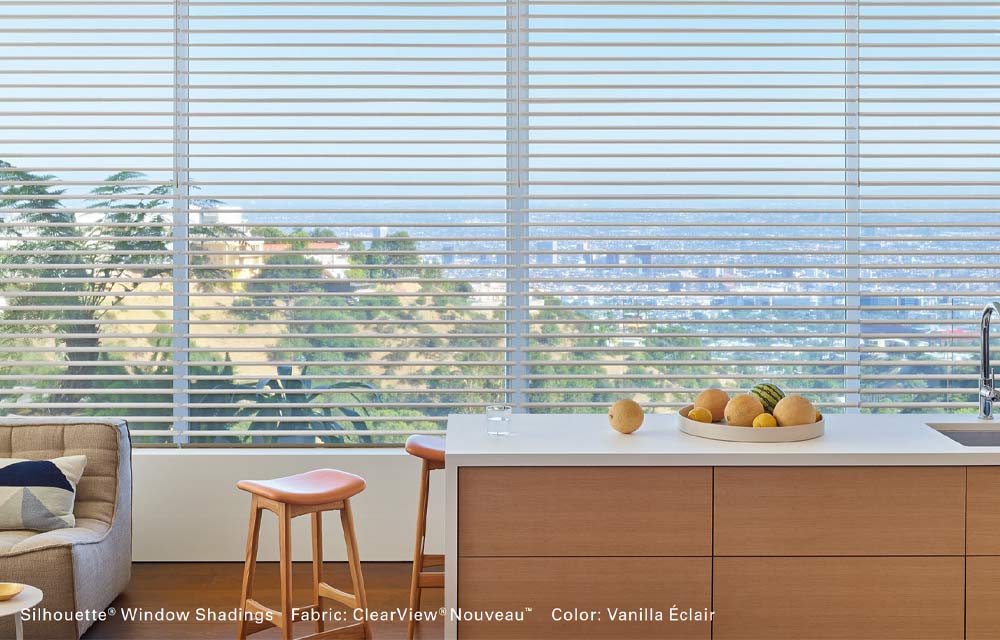 Whether it's softening light, maintaining privacy, or embracing sophisticated style, Silhouette® Window Shadings cater to a diverse range of needs and preferences for a pleasant and inviting living space.
Selecting your new Hunter Douglas custom window treatments couldn't be easier. Either visit our expansive showroom or we'll bring the samples straight to your home. We serve Columbia, Ellicott City, Howard County, Carroll County, Baltimore County, Montgomery County and the surrounding Maryland areas.