Getting Ready For Your Installation
We are excited to get started on your installation! The information below is important to read in order to help your project run as smoothly as possible. Please click here to submit payment of your balance, should there be one. We recommend completing this prior to arrival for speed and efficiency.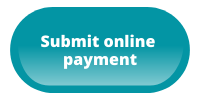 COVID-19 Protocols:
New COVID-19 and Social Distancing Protocols will be taken on our home visits. We will call you when we are arriving so you can give access, our crews will be wearing masks and gloves and as much as we would love to shake your hand- we will refrain for everyone's safety. Please be sure to have all doors that we may use open, so we do not need to touch the knobs. If you or anyone in the house is not feeling well, please let us know and we will be happy to reschedule for another day. Rest assured, we will not send a crew to your home that is under the weather, either. Lastly, please keep us much as distance as possible while we're in your home. Remaining on a different level of your home or in a different room will help protect everyone.
Arrival Time:
If you are scheduled for the first stop, the technicians should arrive between 8:30-10:30 depending on your proximity to our store as well as traffic.


If you are scheduled for a later stop, our installation department will provide you an approximate arrival time.
Some Help We Need From You:
If we are moving your furniture, below are instructions to keep in mind.


We will move the heavy furniture, but for us to do this, you must remove all:
Books from shelves
Bedding from mattresses
Fragile/breakable items from dresser/tabletops, etc.
All electronics should be disconnected and removed from the room.
Any piece of furniture, artwork or item that is an antique or family heirlooms should be removed from the walls.
All hanging pictures should be removed from the wall to avoid being damaged.
Closet floors must be cleared. Hanging items may remain in the closet if there is at least 2-3 feet of clearance.
Now that you are all set for installation, here are a few other reminders:
Seams in your carpet or vinyl may be visible. Our installers are among the best in the business and will do their best to have it not be noticeable.
We make every effort to avoid scratching the walls and baseboard. In many cases, it is impossible to complete an installation without doing so. Please be prepared to touch-up any spots that may get marked. Fresh paint is highly susceptible to marking, so it is best to plan for you or your painter to come back after installation
Consider if it is appropriate for your pets to be home during installation. If left home, they should be kept in an area safe from dust and risk of running out an open door
**Once installation is complete and you are enjoying your new floor, it's important to care for it properly. Click here to learn more. There are links in the second paragraph on that page for your specific type of floor.
Thank you again for your order and for helping contribute to a great installation. We look forward to hearing how you like everything. Please do not hesitate to let me know if you have any questions.