Please click here to submit payment of your balance, should there be one. We recommend completing this prior to arrival for speed and efficiency.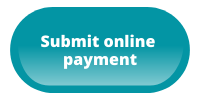 Getting Ready For Your Installation
We are excited to get started on your installation! We understand that preparing for a flooring installation can be an exciting yet daunting task. But worry not, we are here to help guide you through the process and ensure a smooth and successful installation. Here are some essential steps and reminders to prepare for your flooring installation:
Scheduling and Arrival Time:
Your installation will be scheduled in advance at a time that suits your convenience. If you are the first stop of the day, our technicians will arrive between 8:30 AM to 10:30 AM, depending on your proximity to our store and traffic conditions. If you are scheduled for a later stop, our installation department will provide you with an approximate arrival time.
Clearing the Area:
Our installation team will handle the heavy furniture for you, but there are some preparations you need to make. Prior to the installation, please remove all books from shelves, bedding from mattresses, and fragile/breakable items from dresser and tabletops. Additionally, disconnect and remove all electronics from the room. Valuables such as antiques or family heirlooms should be removed from the walls, and hanging pictures should be taken down to prevent any damage.
Pet and Child Safety:
During the flooring installation, it's best to keep pets and children away from the work area for their safety. The installation process can be noisy and messy, which may disturb your pets. Moreover, some pets might see an open door as an opportunity to explore, so it's better to secure them in a separate room or with a friend or relative during the installation.
Closet Preparation:
If the installation area includes closets, make sure to clear the closet floors. Items can be left hanging, but they should be positioned about 2-3 feet off the ground to facilitate the installation process.
Consider Painting:
If you're planning to paint the walls, decide whether it's best to paint before or after the carpet or flooring is installed. While our installers do their best to avoid any wall damage, it's still possible for some minor dings and dents to occur due to large boxes and equipment moving through your home.
Acclimate to Seams:
Keep in mind that seams in your carpet or vinyl may be visible, but rest assured that our skilled installers will do their best to minimize their appearance.
Ventilation and Touch-ups:
Ensure proper ventilation during the installation to disperse any fumes from adhesives and sealants. Plan to touch up any spots that may get marked on walls or baseboards, especially if you have freshly painted walls.
Once your installation is complete, you'll be able to enjoy your new floor fully. Remember to care for it properly by following the guidelines on our website. We appreciate your cooperation and look forward to hearing your feedback. If you have any questions or concerns, please don't hesitate to contact us.
At Vertical Connection Carpet One in Columbia, MD, we take pride in offering quality flooring installations in the following areas:
Olney, MD | Ellicott City, MD | Baltimore, MD | Fulton, MD | Columbia, MD | Daniels, MD | Highland, MD | Burtonsville, MD | Elkridge, MD | Eldersburg, MD | Woodstock, MD | Clarksville, MD | Laurel, MD | Hanover, MD | Ashton-Sandy Spring, MD | Kensington, MD | Montgomery Village, MD | Silver Spring, MD | Spencerville, MD | Laytonsville, MD | Dayton, MD | Glenelg, MD | Layhill, MD | Derwood, MD
And throughout Maryland!